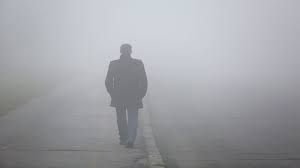 I am surrounded by reminders.
The family pictures.
The stone I picked up on a hike in the mountains.
The stuffed moose my mother gave me.
The Native American story telling woman statue I bought for my wife.
The loon I carved when I was first learning to work with wood.
The books I read and got lost in only to come out the other end different than when I started.
The china bowl that once belonged to my great-grandmother.
The card my Valentine gave me yesterday.
Each and all a reminder.
A link to who and where I have been.
But what about today?
And tomorrow?
What about where I am going?
And who I want and might be?
The seeds lie in the memories which surround me.
But the answers…
The real answers…
Are hidden in the mystery before me.
Which is exciting
And unsettling.
And sometimes scary.
Pilgrim, there is no way. You make it by walking.