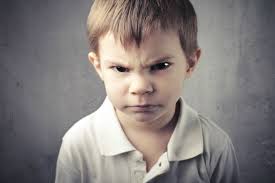 Any of us who have children or who have been around children know that determined and sometimes indignant response.
I can do it myself.
Whether that is tie her or his own shoe.
Or walk along the wall with a hand to hold onto.
Or drive alone to a friend's house.
I can do it myself.
As adults we may be a bit more subtle about it, but we are no less determined or indignant.
I can solve this problem.
I can figure it out.
I can find my way.
I can do it myself.
Well today, this happened.
Two years ago, when we retired and moved to Vermont, a friend gave us a used snowblower he was no longer using.
"You will need it." he said.
Within two weeks of our move we experienced our first Vermont snowstorm.
Nearly three feet of snow.
But the snowblower was ready.
Until the shear pin broke.
And then the bolt which held the handle together became loose and was lost in the snow.
Then, more snowstorms.
And, more trips to the hardware store for what was needed to keep the snowblower blowing snow.
At the end of the winter we had the repair person pick up the snowblower, service it, replace all the parts which I had replaced with the correct parts and returned it to us ready for the next winter. Winter Number 2 was not a bad as winter Number 1. The snowblower and I managed to keep the sidewalk and driveway clear. At the end of the winter, once again the snowblower was picked up, serviced and returned to me for winter Number 3.
This winter.
Our first two snowstorms were minor.
A couple of inches of light snow which was easily cleaned up with a shovel.
Then, the week before Christmas four feet of snow.
More snow in one storm than anyone around here can remember.
Coat and boots on I pushed my way through the snow to the garage.
The snowblower was there. Ready.
It started with one pull.
Out the garage into four feet of snow.
The snow won.
We called in the plow.
Which brings me to today.
Last night and this morning we received about three inches of snow.
Wet and very heavy.
When it had quit snowing I bundled up and made my way to the garage.
The snowblower started on the first pull.
Out we went.
Sidewalk cleared.
On to the driveway.
Ready. Set. Go.
And the snowblower stopped.
It was running, but would not go forward.
It would go in reverse, but that didn't help except for to back it into the garage, turn it off and pick up the shovel.
Did I mention the snow was wet and very heavy?
I shoveled the driveway thinking about my options.
Repair, again, an old snowblower.
Spend a fair amount of money to buy a new one big enough for Vermont winters.
Or….
Just as I was finishing, the friend who plows our neighbor's parking area drove up.
I flagged him down.
"Could you add us to your plowing schedule this winter?" I asked.
"Of course." he said.
I finished shoveling and went inside, took off my boots and hung up my coat.
I should be able to do this myself.
I have always been able to do this myself.
I can do it myself.
Until I can't.
Sh*#@t!