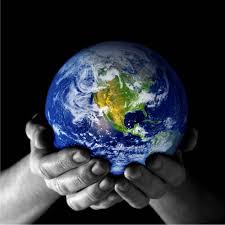 This past weekend I officiated at a wedding.
The groom is from the United States.
The bride is from Ecuador.
So far. So good.
Then this.
The father of the groom is Sri Lankan.
The mother of the groom is Danish.
The guests at the wedding represented seventeen nationalities or cultures.
Canada.
Colombia.
Uruguay.
Venezuela.
Mexico.
Uganda.
Zambia.
France.
The Ivory Coast.
Germany.
Denmark.
Palestine.
Syria.
India.
Sri Lanka.
United States.
Ecuador.
In addition to those seventeen, guests travelled from Egypt, Pakistan and the Democratic Republic of Congo to be at the wedding.
The world under one tent.
To celebrate two people, from very different parts of the world, who met, fell in love, decided to get married and to step towards the future together.
When I was growing up Catholics didn't marry Protestants.
Irish Catholics were discouraged from marrying Italian Catholics.
Jews did not marry Christians.
Christians didn't marry Muslims.
Blacks didn't marry whites.
Whites didn't marry blacks.
And, someone from the United States didn't marry someone from Ecuador.

Two very different snapshots of the world.
Which world do you prefer?