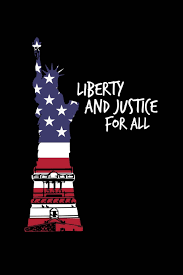 As I write this there are 122 days 12 hours and 34 minutes until the Presidential election.
If you think the headlines are crazy now, fasten your seat belts.
The President who hates losers and is always the best
Is down in the polls
Or close in the polls
Depending on what poll you might look at
Or what pundit you pay attention to.
But, as the summer passes and November 3 gets closer
The acting out
The name calling
The racial dog whistles
The rumors tweeted and retweeted
Which I am sick and tired of already
Will only get worse.
The temptation,
At least for me and maybe for you as well
Will be to say "Enough is enough."
And to turn away.
And to turn it off.
And to quit paying attention.
Which is exactly the wrong thing to do.
Maybe what they hope I will do.
Now more ever
At least in my lifetime
At least since the the Civil Rights struggles and the the Vietnam War protests
Now more than ever is the time to pay attention.
And, to see clearly what is happening and what is at stake.
And what we value.
And who we are and want to be as a nation.
Now is the time to fasten our seatbelts
And to hold on tight.
Update:
122 days 11 hours and 50 minutes until the Presidential election.