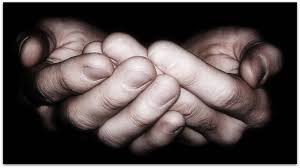 As soon as he could, he got up to leave.
He was not happy with the sermon my colleague had preached.
"You have a good heart," he said.
"But bad theology."
I wish he had lingered for a moment so we could talk more, but he was out the door and down the walk before I could say anything else. If he had stayed a bit longer, I could have listened and responded to the concerns he had. I could have suggest he talk with my colleague to get to know her a bit and better understand the point she was doing her best to make. If he had stayed a bit longer I could have suggested both those things, but, the truth is it wasn't until today that I realized how I would have liked to been able to respond.
If he had stayed long enough…
If I had been wise enough…
I would have liked to say something like this.
"I know you and I disagree on how we read and understand the Bible.
And I know we disagree in our theology.
But I wonder…
In our worship this morning was there any time when you think someone who needed it might have come close to God? In our worship this morning was there a time when the children in our midst knew they were important and that we cared about them and that this was their church, too? In our worship this morning, were you able to pray for those in need? Did we make space for you to pause long enough to pray for yourself and for those whom you love and for the world God has entrusted to our care and keeping? If you can say Yes to any of that then maybe that is enough. You and I can sit and debate Bible and theology. Agree on some things and disagree about others. Christians have done that for two thousand years. But that moment of grace which that one person needed…that could only happen today."